A Letter to Aotearoa New Zealand
I'm Rob Langford, Chief Executive Officer of The Packaging Forum.
We operate the Glass Packaging Forum (GPF), a voluntary product stewardship scheme that's accredited by the Minister for the Environment.
We know that New Zealanders want to do better when it comes to recycling. We're a nation that cares deeply about our beautiful environment and takes responsibility to protect what we have seriously. Our voluntary members pay levies that are used to improve glass recovery and recycling.
They represent some of New Zealand's biggest and smallest producers and importers of glass and glass packaged goods who want to improve the sustainability of their glass packaging. We largely support the work underway by government and the conversations that are happening around recycling, but strongly believe there is a better way to achieve better environmental outcomes for glass than the proposed Container Return Scheme (CRS).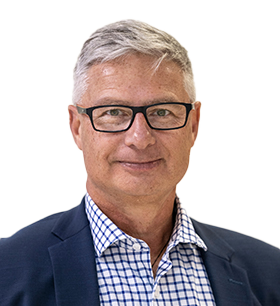 Having undertaken independent research and analysis we see a more robust and efficient solution to increased material recovery. We're confident that with better design, we can create a smarter circular solution for all glass containers – from wine bottles to jam jars. To achieve, this the GPF has asked the Minister for the Environment to enter into a co-design process with us to transition our voluntary MfE Accredited product stewardship scheme for container glass to a regulated scheme under the priority products framework.
The scheme we currently have in place is generally well supported throughout the supply chain, from producers of glass and glass packaged goods to the end consumer, including local councils and waste collection companies in the middle. It has so far achieved a national recovery and recycling rate of 75% – a good result and communities up and down the country have played a big role in helping to make this happen.
But the truth is we can and should be doing better.
If we look at countries around the world, take Norway for example, they are recovering around 93% of all glass containers through kerbside collection run by a producer responsibility organisation, similar to the GPF proposed model. We believe our proposed regulated scheme could achieve a recovery goal of 85% or better.
Under the GPF's proposal, in addition to councils and other existing collectors, community groups and organisations can collect and sell glass to the scheme for a financial benefit – the local rugby club, the marae in a rural community, even your kids' school.
Everyone benefits, especially the environment.
The GPF has already met with Hon. David Parker, Minister for the Environment, about exploring a co-design of a regulated scheme that includes all glass containers.
As we continue this journey, we'll keep you updated on our progress. We would also welcome your feedback and input on our proposal, which we will be consulting interested stakeholders on in due course.
Please don't hesitate to get in contact with any questions you have through the website's contact page.
Rob Langford
Chief Executive Officer The Packaging Forum